Updated 24-inch iMac may not arrive until late 2023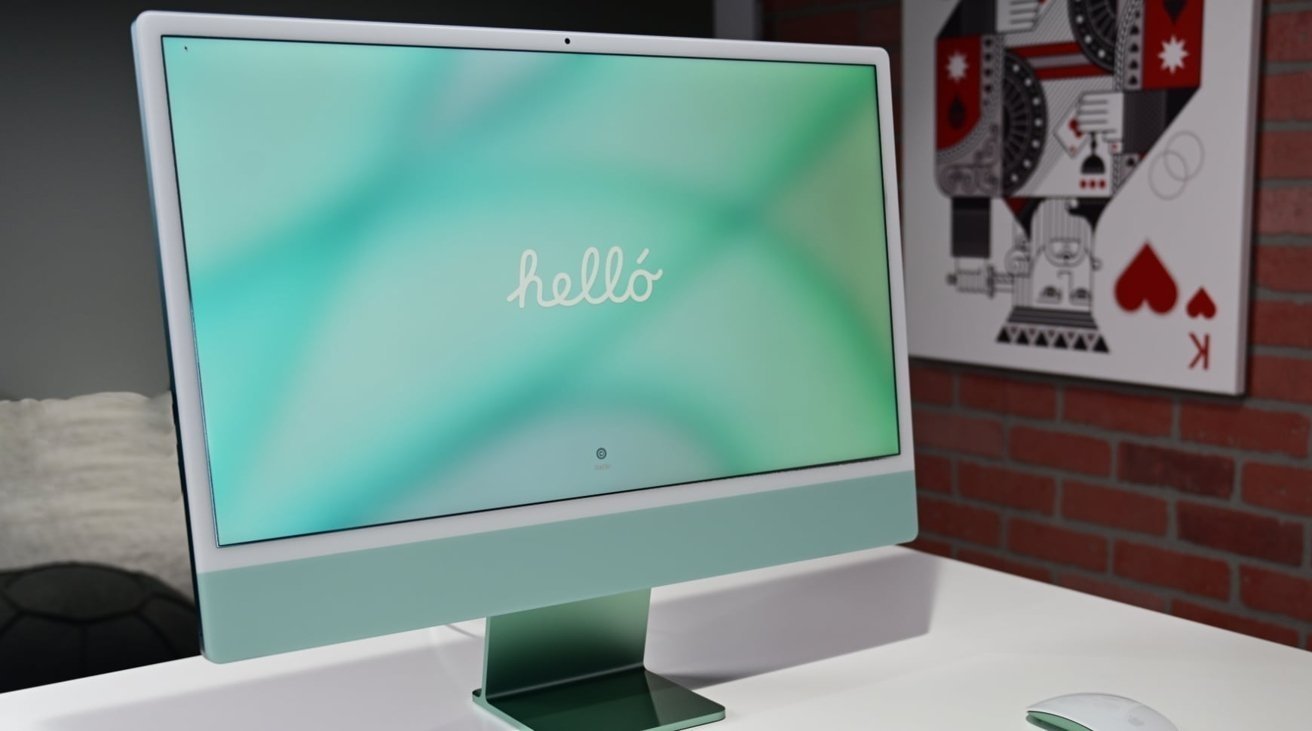 AppleInsider may earn an affiliate commission on purchases made through links on our site.
Apple's update to the 24-inch iMac may not arrive until the M3 generation, a report claims, one that could wait until the end of 2023 to turn up.
The 24-inch iMac was launched by Apple in May 2021, but it has yet to receive any major updates to its specification. Approaching two years after its introduction, it seems the wait could end up being a lot longer, with Apple apparently timing it for the M3 chip launch.
According to Mark Gurman in his "Power On" newsletter for Bloomberg on Sunday, Apple is expected to completely skip the M2 generation of chips for the updated iMac. Instead, a launch is anticipated for the M3.
"I haven't seen anything to indicate there will be a New iMac until the M3 chip generation," writes Gurman, which means a launch would happen near the end of 2023 at the earliest, or early in 2024.
Gurman previously said in April 2022 that an M3 iMac, as well as a new iMac Pro, were on the way but scheduled for a 2023 launch. By July, Gurman doubled down on the M3 claims, specifically mentioning a "larger-screened iMac aimed at the professional market" that could use an M3 Pro or M3 Max, but that there was still a long wait for their arrival.