Third-party MagSafe accessories are about to look a lot nicer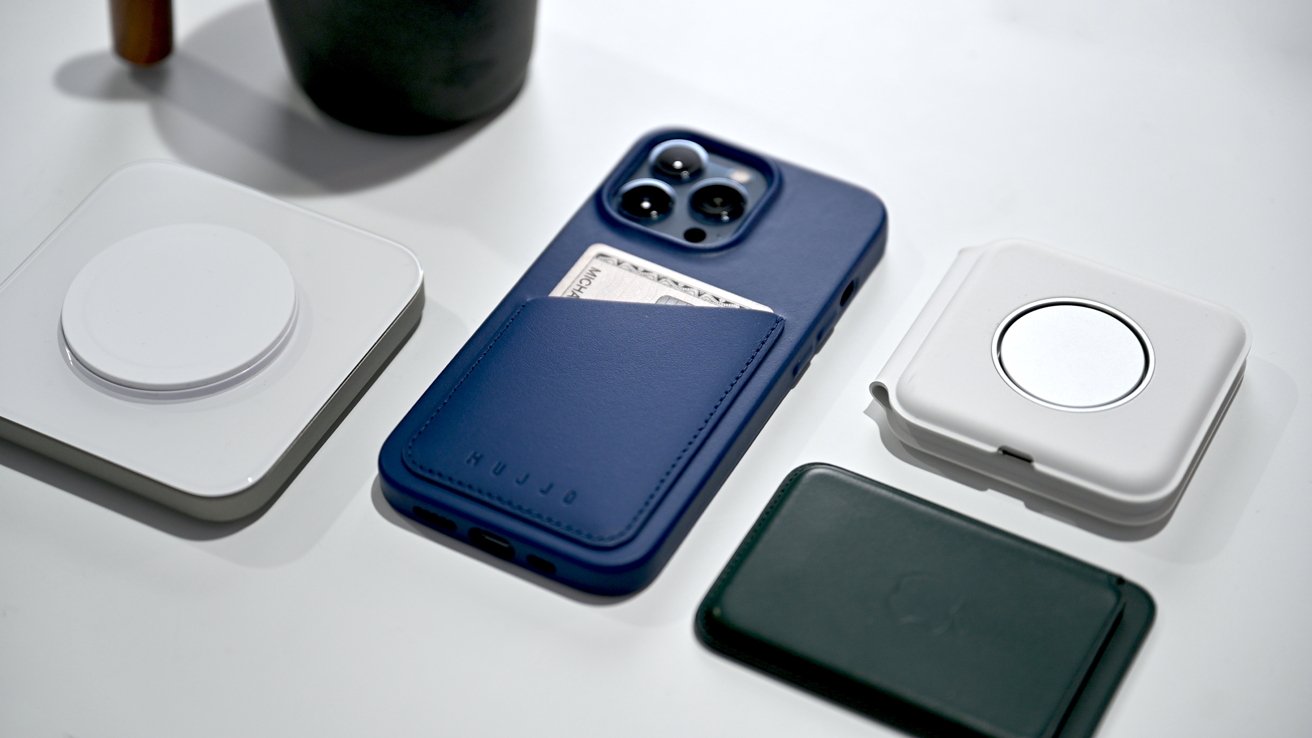 AppleInsider may earn an affiliate commission on purchases made through links on our site.
Third-party MagSafe chargers are about to become much more varied, as Apple is now offering an updated MagSafe module to manufacturers that isn't the bright white circle that has been standard since launch.
To date, accessory makers have expressed frustration to AppleInsider about their lack of ability to create MagSafe chargers with other colors or different surface materials. They all have to have a white silicone charging surface which doesn't always mesh with a product's aesthetic.
AppleInsider has been able to confirm that Apple has made some changes to its MFi program and introduced a new MagSafe module that can be covered and styled with different materials.
Apple's official MFi components
Any third-party manufacturer that hopes to create an accessory that uses any of Apple's connectivity methods needs to use Apple's official components and complete a rigorous certification process.
Consider the Apple Watch charging puck — Apple supplies the proprietary charging module directly to the manufacturers to build into their products. And, the same goes for the Lightning connector.
Then Apple takes the product and runs it through various safety and performance tests before certifying it and assigning it a dedicated ID.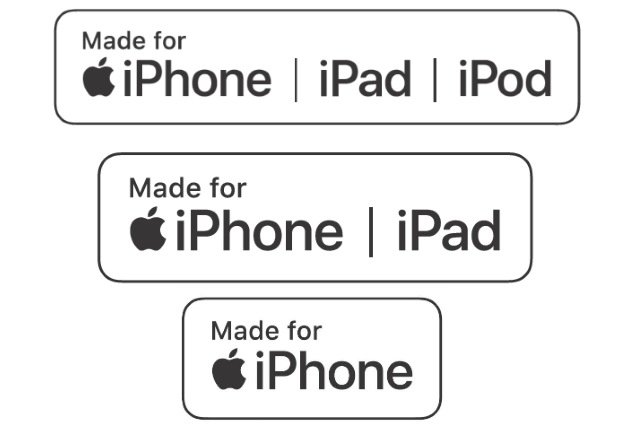 This ensures the charger is safe for your device, performs to Apple's standards, and is the same quality as if you're buying from Apple directly. You'll know one of these tested and certified devices by the tell-tale Made for iPhone (or Made for Apple Watch) logo on the side of the box.
Manufacturers go to great lengths — and significant expense — to get this badge of honor and is a sign of reliability to consumers.
Because MagSafe falls into this category, until recently Apple-certified MagSafe chargers to date have the same bright white, soft-touch, MagSafe surface. The charger you get from Nomad or Belkin works, looks, and feels just like Apple's but with a different design.
The state of MagSafe
With MagSafe, things can be confusing. Apple offers two methods of wirelessly charging iPhones with users having the choice between Qi and MagSafe.
If you've ever come across a magnetic wireless charger that doesn't carry the Made for iPhone badge, it's just a 7.5W Qi charger with a ring of magnets. This differs from MagSafe which can charge at up to 15W.
Now, Apple is introducing a new official MFi MagSafe component. As it is an official part, it has fast charging speeds but Apple will now allow the charging surface to be covered.
This will pave the way for a whole new world of MagSafe chargers that don't have to be stark white and instead can be styled in all sorts of different ways. We can have MagSafe with dark profiles, premium leather surfaces, or covered in fun patterns.
We've already seen the first of these chargers in Anker's new 3-in-1 MagSafe cube. This ditches the white circle for a more seamless top surface with a raised rubber ring.
This is the only MagSafe charger that delivers 15W of power with a non-white surface. Other accessory makers that have spoken to AppleInsider with the promise of anonymity have said they're already working on new devices with hidden MagSafe chargers.
MagSafe didn't gain any new features with the iPhone 14 series but at least accessories will be getting a whole new look.