A foldable iPhone isn't the future, but a folding iPad or MacBook might be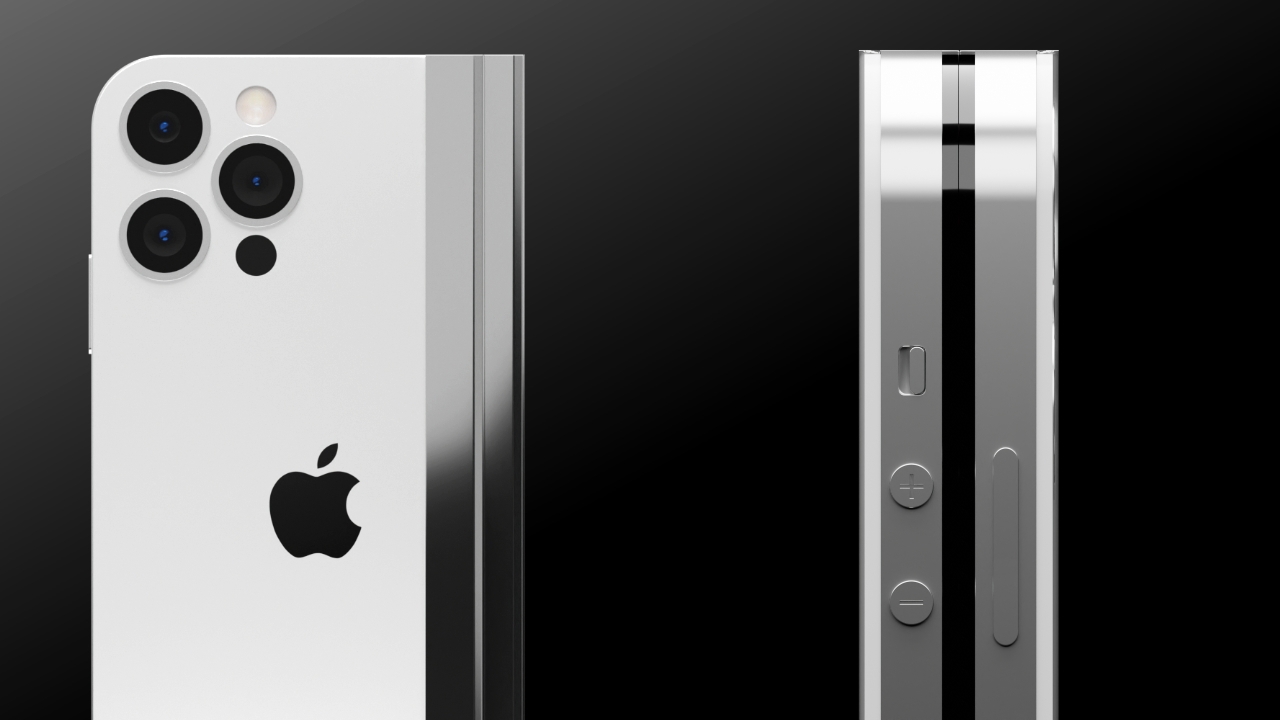 AppleInsider may earn an affiliate commission on purchases made through links on our site.
A foldable iPhone might be cool in concept, but the form factor is not likely to be the future of Apple's flagship product. Instead, Apple could use folding display technology to make a more useful device.
Let's be honest — current folding devices have many issues that have yet to be fixed. Given that Apple typically waits before coming out with its versions of new and unproven technology, there's a good chance that the fad of the folding smartphone may have passed by the time Apple is ready.
However, that doesn't mean that folding screens or displays won't have a place in Apple's lineup.
The foldable iPhone?
Apple has reportedly been working on folding display technology for years now. That's evidenced by both patent work and supply chain reports indicating that the company is testing multiple prototypes with a foldable display.
Apple tests a lot of technology and files for many patents that never see the execution in the light of day. A foldable iPhone may never debut.
Analysts haven't been consistent with their predictions on when a folding iPhone may arrive. While at present, the timetable for that folding iPhone is a launch in 2025, analysts have been marching this date further in the future as deadlines previously set by them go whizzing by.
Apple also doesn't shy away from scrapping technologies with production or engineering bottlenecks that it can't overcome. While it prefers a private retirement, we expect that should a folding iPhone not ever get made, it won't have been announced. Apple likely prefers to avoid another AirPower debacle.
Supply chain stories about folded glass aren't always going to be referring to a foldable iPhone, either. Current iPhone models technically have "folded glass." When Apple debuted the iPhone X, it touted how it designed the device's display to fold or curve at the bottom. Many current foldable glass rumors likely have nothing to do with phones that fold in half.
The problems with folding phones
The fact of the matter is that folding smartphones have a number of major compromises and flaws. The Samsung Galaxy Fold had a slew of problems when it launched. Years later, it isn't all that clear that the worst problems have actually been solved.
There's just also the fact that the form factor isn't all that refined yet. Something like a Galaxy Fold is clunky. It carries significant compromises that don't necessarily outweigh any benefits one might get from a smartphone that folds in half.
Even devices that have not seen the same types of engineering issues — like Microsoft's Surface Duo that lacks a fold in the screen glass or plastic itself — have yet to gain commercial traction. The Surface Duo hasn't seen a Galaxy Fold-level of controversy, but it is meeting the same low bar for demand.
In other words, companies that have debuted foldable smartphones have not proven that they're financially worth it. Current folding devices may look cool but are still more a fad than the future.
AR & VR
Speaking of the future, think about the timeline of a folding device. Current rumors say that Apple could debut one by 2025. That's the same rumored timeline for "Apple Glass."
For those unfamiliar, "Apple Glass" is a rumored device that reportedly incorporates augmented reality features into a sleek head-worn form factor. Think of it like a pair of sunglasses with iOS built-in.
The first iterations of Apple's head-worn wearables are likely to rely on an iPhone for computing power. Down the road, however, there's a good chance that the devices will be able to stand on their own. Apple's eventual goal is to replace the iPhone completely.
Apple has had a lot of practice when it comes to augmented reality, from ARKit to the iPad Pro's LiDAR sensor. Before "Apple Glass" debuts, the iPhone maker is also likely to launch a bulkier mixed-reality headset. That'll give it an opportunity to learn and iterate.
Given that "Apple Glass" and the foldable iPhone may launch at the same time, Apple may choose to go with one or the other. And compared to a clunky folding smartphone, a pair of AR glasses actually feels much more like the future.
Other uses for folding displays
If the world ditches smartphones for smart wearables, there doesn't seem to be a place for a folding smartphone — especially if they're as clunky as current foldable devices.
However, something like a foldable tablet could still slot into a product lineup dominated by lightweight, wearable devices. Some rumors even claim that this is the direction that Apple is currently considering.
Back in February, analysts at Display Supply Chain Consultants — who have been an accurate source of Apple display rumors — said that Apple isn't in a hurry to enter the foldable smartphone market. The analysts even added that an iPhone Fold may take longer than 2025 to hit the market.
However, they claimed that Apple is interested in developing a foldable all-screen notebook with a 20-inch display. The product, which could be a new category for the iPhone maker, could be used as a monitor in conjunction with a keyboard when not folded or as a traditional laptop with its own full-size keyboard when folded in half.
A foldable tablet or notebook would actually make sense in Apple's lineup, incorporating some of the best features from the company's MacBooks and iPads and blending them into a new product for productivity and creativity. That seems more useful than a clunkier iPhone.
The device could take a while before it enters the market, with DSCC suggesting that it could be 2026 or 2027.
A smaller device more akin to an iPad mini could also make sense. The iPad mini currently measures 7.69 x 5.3 x 0.25 inches. Folded in half to split the longer dimension, it would be 3.84 inches at its narrowest, obviously the same 5.3 inches on the other axis, and 0.5 inches thick. The iPhone 13 Pro Max is 3.07 inches wide, 6.33 inches tall, and 0.3 inches thick.
While a folding iPad mini may not be a smartphone replacement, it could still find a healthy market in many commercial, enterprise, or government applications.
The situation is notably fluid, of course. There's always the chance that the "Apple Glass" may take longer to hit the market than anticipated. Even when it does launch, it will undoubtedly be a while before widespread consumer adoption of smart eyewear.
In the case of an absence of "Apple Glass," and if Apple alleviates the engineering issues, then an "iPhone Fold" could be a useful market test device for the company.
However, looking at the current situation surrounding folding devices and recent rumors about Apple holding off on its foldable iPhone plans, the form factor doesn't look like it's going to be the next breakthrough product for Apple.